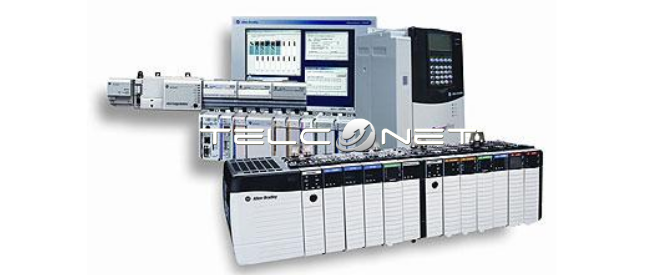 INTEGRATION OF CONTROL LOGIC – LEVEL CONTROL
Automatización y control
We have the ability to implement different logic for controlling various industrial processes whose variable is the level.
Cliente: Mining
Fecha: 2015
Lugar: Chile
Integration of control logic to keep under control the level of ponds and drawers, among which are the following:

Level control pond

As a solution to maintain the level of a pond, PID control is incorporated whose process variable comes from the level measurement by means of an ultrasonic sensor (PV) reference "Setpoint" is entered through a PanelView, which also

It is designed as part of the solution.

The actuator consists of a globe valve with a positioner which maintains control over the manipulated variable that is the outflow of the pond.

Automatic level control for filling sequence and preparation of flocculant.

Automatic sequence is performed to maintain level versus time and amount of flocculant in pond preparation for the addition of flocculant to industrial water boiler plant.

Solution integrates ultrasonic level, solenoid valves on / off, stirrer, monitoring and control elements as PLC and PanelView sensor.

On-Off control for filling and discharge pond is incorporated, handling variable level process and acting on the solenoid valves adding water, this logic is intertwined with the stirring time and discharge of flocculant as is demanded by the process. It is considering the creation of logic, instrument parameterization, commissioning of each signal and wwwing and implementing local HMI for visualization and control of key process variables.